Scan with our application for additional information.
You can download our application from
Google Play
and
App Store
Monument of the Holy Mother of God
Haskovo in
Haskovo, Bulgaria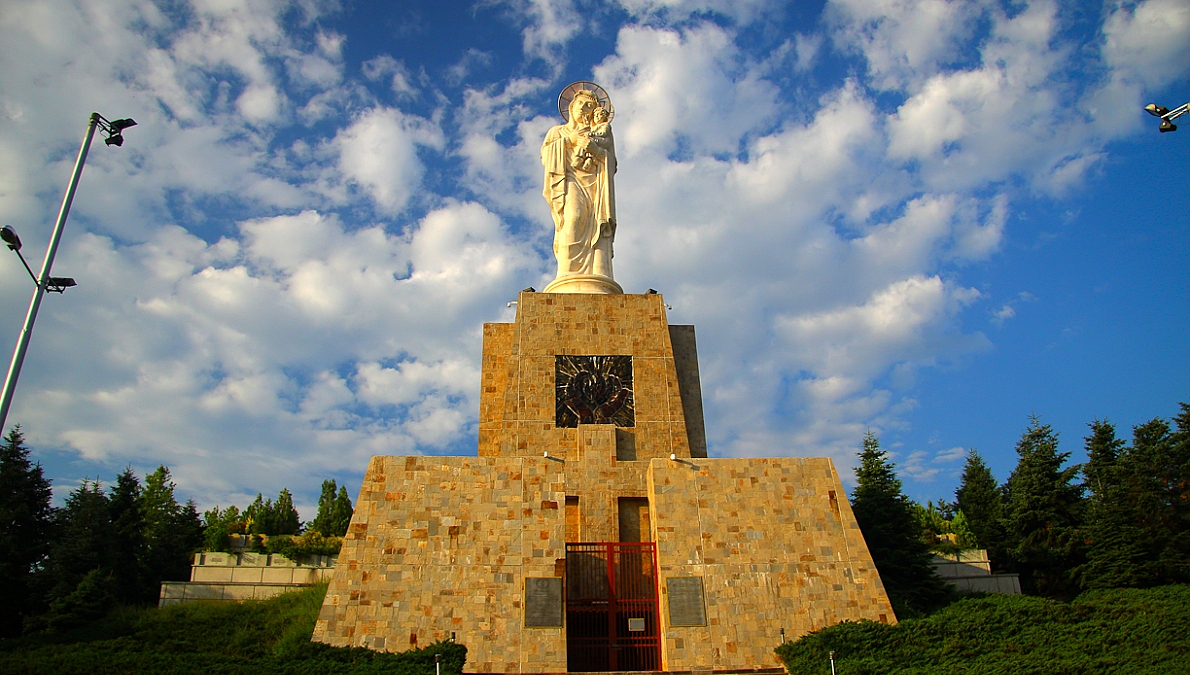 The world's tallest statue of the Most Holy Virgin Mary with the Child is erected with reverence, love and gratitude to God's mother. The monument was opened in 2003 with a ceremony of the blessing of the waters by Metropolitan Arsenius. In 2005, it was listed in the Guinness Book of World Records and since 2009 is also on the list of Bulgaria's 100 National Tourist Sites.
The authors of the statue are Petyo Alexandrov and Nikola Stoyanov assisted by a team. It was made of polymer-concrete and weighs 120 tonnes. The total height of the monument is 32.8 m, and its attractiveness is complemented by the chapel of the Nativity of the Blessed Virgin Mary built inside its foundation. The Yamacha hill, on which the statue towers, reveals a fascinating panorama of the entire town.
INTERESTING FACTS
The idea for the construction of the Monument of the Holy Mother of God was given by Haskovo Municipality and was implemented entirely with donations from the Haskovo community. The symbol was not chosen by chance - the Mother of God has always been considered the patron saint of the town. In its millennial history, the day of the Nativity of Virgin Mary has always been celebrated as one of the greatest feasts and with a decision of the Municipal Council September 8th was also designated the Day of Haskovo.
---