Scan with our application for additional information.
You can download our application from
Google Play
and
App Store
Orlovi Skali (Eagle's Rocks)
village of Sarnitsa in
Evros, Greece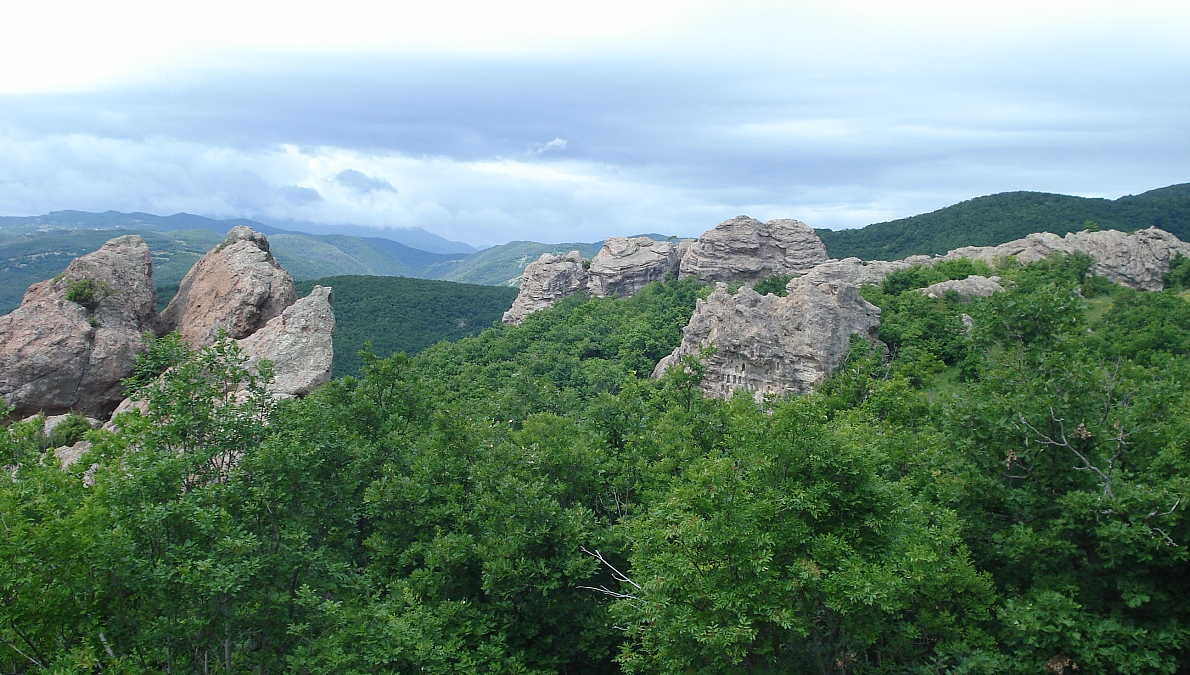 This is a unique rock formation of peculiar-shaped majestic rocks, some of which reach as high as 30-40 metres. The rock phenomenon resembles a medieval castle with solid towers. Ritual niches have been cut in many of the rocks. The majority of them have a trapezoidal shape, but some are also cylindrically arched. Two vertical cliffs between the rocks (Dogan Kaya - Eagle's Rocks) naturally protect a space of about 1.5 decares, further framed by a wall made of large loose stones without mortar. The rock complex is a protected natural site.
There was an old Thracian settlement here, as the remains of a fortress from the New Iron Age are still visible to this day.
The Thracian fortress from the Neolithic Age is located in the Orlovi Skali (Eagle's Rocks) locality, 3 km west in a straight line from the centre of the village of Sarnitsa. The ceramics on the surface dates back to the 2nd half of the 1st millennium BC."
---