Scan with our application for additional information.
You can download our application from
Google Play
and
App Store
Sharapanas (rock wineries)
village of Bryastovo in
Haskovo, Bulgaria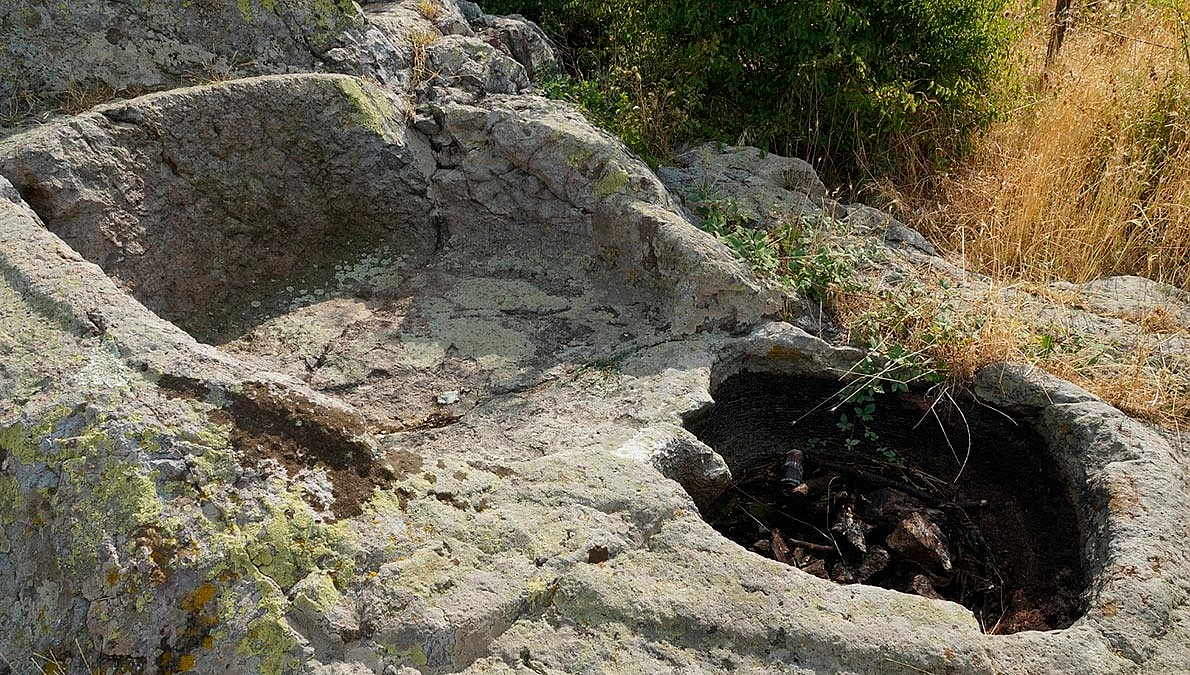 Sharapanas represent rock basins made by humans 2600-2800 years ago. Archaeological excavations date these finds around 8th-6th century BC. These are artificially made niches in the rocks with a depth of 20-70 cm and a diameter of 50-180 cm. Each sharapana consists of a smaller and a larger basin with a sloping bottom and an open or covered canal. The name ""sharapana"" comes from the Turkish word ""şarap"" meaning wine. It is supposed that the ancient inhabitants of these places used to process grapes for wine.
INTERESTING FACTS
Sharapanas are believed to be related to the cult of God Dionysus. Sharapanas can be seen in the areas of Karakaya, Garvanitsa, Pozharishteto, Avramov Kamak in the vicinity of the village of Mineralni Bani.
There are other similar monuments in the area of varying shapes and sizes. Two major theories exist on the use of these fascinating inventions: one claims these were wineries (for crushing of the grapes for making wine), and another theory suggests they were used in ore mining to purify the finely crushed ore with water. According to some authors, sharapanas coexisted with the megalithic monuments (from the 1st millennium BC) and were used for a long time. More than 200 sharapanas have been found in the vicinity of the village of Bryastovo alone, located at high and hard-to-reach places. An ancient gold mine was also found nearby.
---